Salt Spring Island Camping
My Favourite: Garden Faire Campground
For the best in Salt Spring Island camping, it's hard to beat Garden Faire Campground in Ganges.
Located right next to the yet undiscovered Mouat Park, Garden Faire offers you everything you'll ever need for a great camping experience.


Imagine waking up in the morning greeted by shafts of golden sunlight reflected off The Duck Pond...

Being lulled to sleep at night by the gentle chirping of the crickets...
And if it does rain (after all, it is a rainforest), you have the towering Douglas firs reaching out their branches to shelter you from the storm...
There are plenty of animals about: red-headed woodpeckers (they're huge!), frogs, deer, ducks, owls, bald eagles...
But the thing I love most about Garden Faire is how seamlessly it fits into Mouat Park. One minute, you're walking the paths in the park, and the next minute, you're at Garden Faire...
Most folks who come to Ganges don't even realize that there is a park like Mouat so close to town.
In fact, if you walk from McPhillips Avenue (where the Library is), across Jackson Avenue, you can see the trailhead for Mouat Park.
There are other ways to the park but this is my personal favourite because it takes you right from town to the trees. Plus, there's a beautiful, babbling brook to keep you company on your short walk to Garden Faire.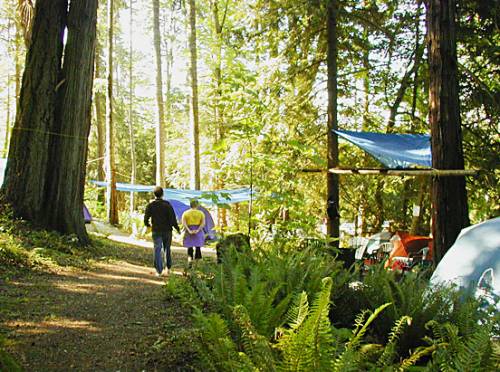 Garden Faire Campground has beautifully situated campsites in an old growth forest, just a 10 minute walk via the Mouat Park Trails to all the amenities in downtown Ganges.
Each site has a firepit. The water throughout the campground is good for drinking and there are water and electric hook-ups in the camper/RV sites. The campground is supervised and we welcome both children and well-behaved pets.
Room for tents, campers and RVs
RATES per night:
Walk-in tent sites for 1 tent/2 people... $25
Extra persons... $10 each
RV sites... $35
OPEN YEAR ROUND
INFORMATION & RESERVATIONS:
305 Rainbow Road, Salt Spring Island B.C. V8K 2M3
Phone (250) 537-4346
Cell (250) 537-4346 gardenfaire@saltspring.com

Rates inc. one tent or one RV and two adults. Serviced R.V. rates inc. 15 amp power and water. Extra people are $10 per night. Children under 14 are free. WIFI is included. Quiet time is from 10 p.m. – 7 a.m. Three day reservations are required for long weekends for drive in sites.


People from all over the world flock to Garden Faire Campground
year after year...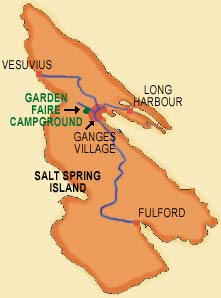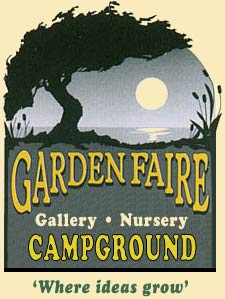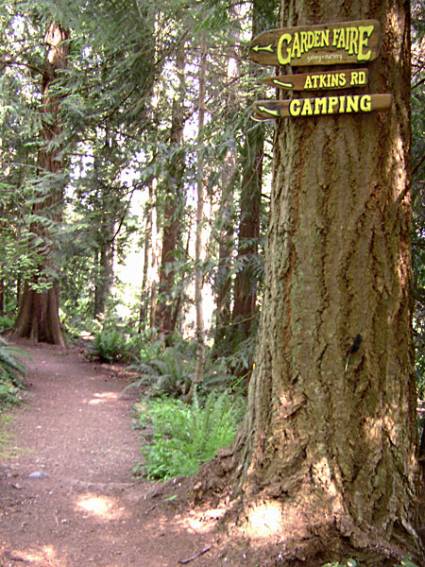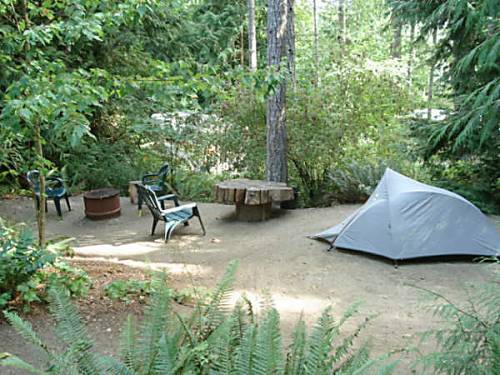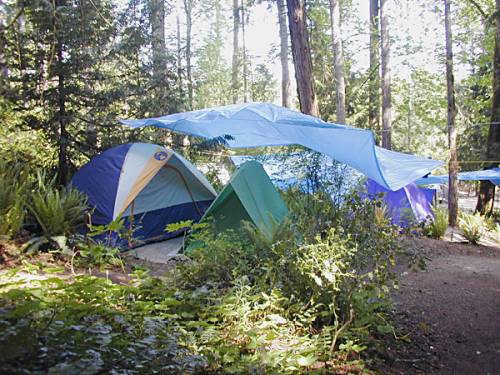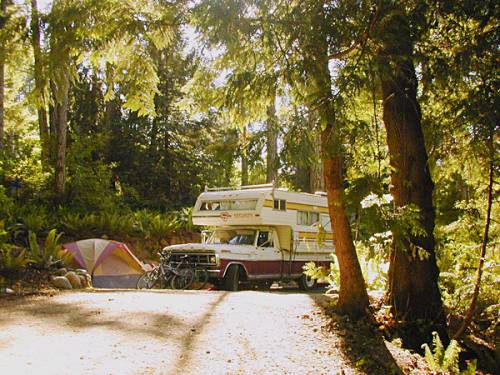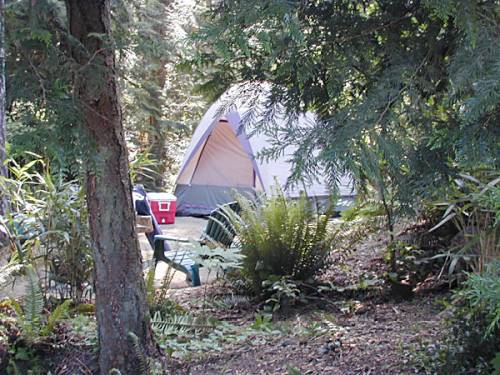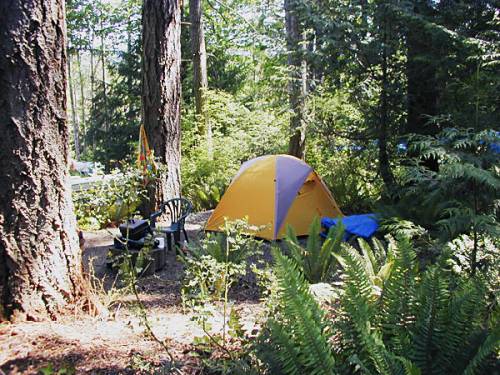 Subscribe To Salt Spring
Island Lovers Newsletter
Return from Salt Spring Island Camping to SaltSpring-Island.com