Salt Spring Internet Radio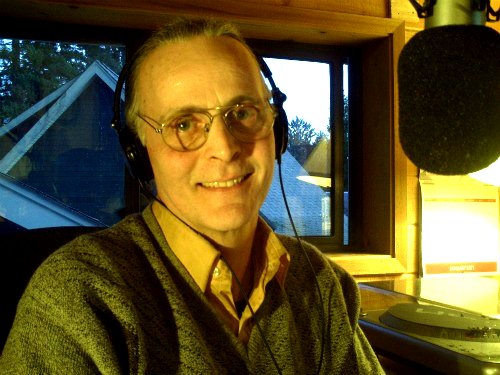 Bill Nash

Listen to "LiveTreeHouse-NeilYoungNight-September2-2016-PartTwo" on Spreaker.
A NEIL YOUNG HARVEST VII with "The Thrashers" featuring David Jacquest with Salt Spring's tribute to the musical genius of Neil Young. Recorded September 2, 2016.


Listen to "SLSS-July27_2014-PhoenixLazare" on Spreaker.
After six years, Salt Spring Island's first radio station CFSI 107.9 & 102.1 has fallen silent. It was an honour and a pleasure to be part of the team of volunteers, staff, guests and supporters we have had over the years. Here's what turned out to be my last live show on CFSI from July 27, 2014: "Sounds Like Salt Spring" featuring Salt Spring singer/songwriter Phoenix Lazare. Thanx for the memories.
Listen to "slss-billhenderson-august15_2015(1)" on Spreaker.
Canadian music icon Bill Henderson (Chilliwack, The Collectors, UHF) speaks candidly about music, the environment and democracy in Canada. Debut of "Take Back This Land". Recorded August 15, 2015.
Listen to "SLSS-ElizabethMayInterview-January23_2017" on Spreaker.
Green Party leader Elizabeth May MP for Saanich - Gulf Islands has appeared on "Sounds Like Salt Spring" 50 times in 8 years. In this interview Elizabeth discusses the dire need for immediate action on climate change and in moving forward with proportional representation. And how you can get involved and make a difference. Recorded January 23, 2017


Subscribe To Salt Spring
Island Lovers Newsletter
Return from Salt Spring Island Radio to SaltSpring-Island.com