---
Our fourteen song rock album Aquarius Rising is now available everywhere
---
Salt Spring Island Musicians

Salt Spring Island musicians are something special.

Valdy does it again with the timely and humourous "Six Feet Away". Filmed and recorded on Salt Spring Island, BC, November 10, 2020
---
Bill Henderson's new song "Dusty Old Guitar" is a timely reflection on issues and struggles of the past half century. It is a unique and moving creation that expresses support for the Black Lives Matter movement and inspires hope for a progressive future. Recorded October 30, 2020.
---
Alan Moberg
Contact Info: Meadow Mountain Music
Box 594 Salt Spring Island, B.C. Canada. V8K-2W2
Email: alanmoberg@telus.net
Phone: 250 537-5607
Singer Songwriter performing locally and nationally.
Bob Delion
Contact Info: bassicbob@netscape.net or 250 537 8866
Electric Bassist available for studio and live performance. Reads charts. All styles.
Daryl Chonka
Contact: Phone 653-0019 | Email: chonkology@hotmail.com
David Roland
250-653-4279 davrol@telus.net
Bass Guitar - Gigs & Sessions
Donn Tarris
Contact: Phone: 537-5931 | Email: donn@tarris.ca
Style: All
Type of work available for: Recording sessions, gigs, festivals, etc.
Harry J. Warner
Born and raised in Ireland, performing Irish, Folk, Country and original songs and melodies.
Telephone: 250 653 4041; email: harryw@savesaltspring.com
140 Lee Road, Salt Spring Island, BC V8K 2A5
Jim Raddysh
Energizing young audiences for more than 15 years with his bright songs and engaging performances. He lives on Salt Spring Island where he plays his trombone, tuba and guitar in a concert band, a swing band, a brass quintet and his own dance band, "Uncle Jim's Blues Band".
Phone: 653-0025 | raddyshpatch@saltspringwireless.com
Lisa Maxx
Singer-Songwriter
(250) 538-1703 lisamaxx@telus.net
Performance history includes:
Salt Spring Festival of the Arts, (opening for Rory McLeod and Buffy Sainte-Marie), Salt Spring Folk Club (opening for Blackie and the Rodeo Kings), local public events (Sea capers, Fall Fair, Fulford Day), concerts, private functions/special occasions,restaurants, pubs and clubs
Available as:
A solo a cappella singer for weddings/special occasions, songs of your choice or original compositions,a duo/trio (folk, country, pop, soft rock favourites and originals) or a full band (as above)
Paul Bram
Saltspring music, R+B, Blues, Reggae and Rock
Contact: Paul Bram 537-6834 - paulbram1@gmail.com
Paul R Marcano
Recording artist and occasional live performer, mostly inhabits virtual reality venues where equipment is light and easy to set up. Ie, a Streamer!
For a full discography of album releases since 1972 see website, www.paulmarcano.com - contact email: Paulmarcano@outlook.com
YouTube: www.YouTube.com/paulmarcano
Peter Prince
Film, TV and Music Producer; Singer and Songwriter
Email: me@peterprince.com Website: www.peterprince.com FaceBook: www.facebook.com/4peterprince LinkedIn Profile: http://ca.linkedin.com/in/peterprince Salt Spring Festival Website: www.saltspringsunfest.com Music Video Channel: https://www.youtube.com/dzongbird Good News Channel: https://www.youtube.com/saltspringvideo
Terry Warbey
Terry Warbey is widely recognized as a Celtic and American mountain dulcimer virtuoso as well as an adept performer of traditional finger-style blues guitar. He has performed at folk festivals and other venues around the world and recently opened for Eric Bogle.
Terry's music is available for weddings and your other special occasions, either as a solo performer or with other Salt Spring musicians. His CD, Celtic Heart, a selection of traditional dulcimer, guitar and mandolin favorites, all played by him on instruments he hand built, is played on CBC and other media. It is available for $20. through this contact.
Contact: terrywarbey@shaw.ca
phone: 250 537-9820
The Buck Dodgers String Band
An old-time country dance band. Perfect for weddings, community gatherings and dances. Fiddle, banjo, guitar and upright bass.
Contact mlacarte@gmail.com
Lively Celtic Music for dances, weddings, garden parties. Two Celtic Country Dance callers will get everyone up and dancing simple jigs and reels. Percussive spoons for the audience encourage participation for young and old. Scottish and Irish Ballads and Airs make great dinner/background listening music. CD available in local stores.
Uncle Jim's Big Blues Band
Salt Springs answer to the Commitments. Uncle Jim's Big Blues Band will have you up and dancing the whole night long. This 13 piece band features a complete horn section, rhythm section and 3 back up singers. Dance tunes like "Flip, Flop and Fly" and "Mustang Sally" are just some of the old time favourites that are combined with new tunes by Colin James and The Big Bad Voodoo Daddies. Available for weddings and dances.
Contact Jim Raddysh 653-0025
Valdy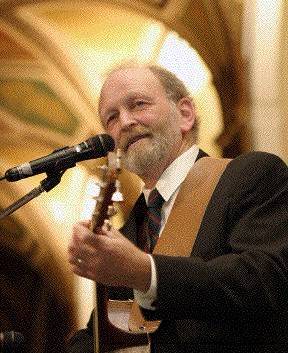 Valdy, born Valdemar Horsdal in Ottawa, Canada has been part of the fabric of Canadian pop and folk music for over 34 years. A man with a thousand friends, from Newfoundland to Vancouver Island to Texas to New Zealand, he's a singer, guitarist and songwriter who catches the small but telling moments that make up life.
Remembered for "Play Me a Rock and Roll Song", his bitter-sweet memory of finding himself, a relaxed and amiable story-teller, facing a rambunctious audience at the Aldergrove Rock Festival circa 1968, Valdy has sold almost half a million copies of his 13 albums, has two Juno Awards (Folk Singer of the Year and Folk Entertainer of the Year), a total of seven Juno nominations and four Gold albums to his credit.
For booking info, please contact Jeff Andrusyk at:
JMA Talent
Office: 647-847-4177 ext 221
Cell: 416-797-9729
www.jmatalent.com
If you should be on this list or if you know of a musician who should, please publish the info here


Subscribe To Salish Sea Stories Newsletter



Return from Salt Spring Island Musicians to SaltSpring-Island.com